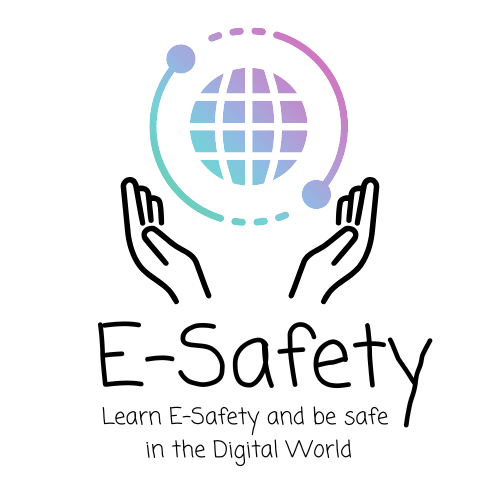 E-safety – Learn E-Safety and Be Safe on Digital World
Project duration 2021-2023
With advances in science, technology is now an integral part of everyone's life. Consequently, the effective use of digital technologies has come to the forefront of the competencies that future generations must have. However, it is possible to bring this competence to future generations if teachers are also competent.  The digital transformation and high performance digital skills are among the strategic priorities in the Erasmus + 2021- 2027 program guide.
Furthermore, in line with society's changing workforce needs in the process of digital transformation, it has become a necessity for the new generation to be able to use technology consciously and effectively as individuals who produce information, not as consumers of it. At this point, studies and reports produced by national and international institutions have revealed that individuals must have certain skills such as information literacy, data literacy and ICT skills. This project's aim is to create a safe internet environment for students by increasing digital competencies. In addition, the aim is to train better equipped educators and more conscious generations by sharing good practices in ICT technologies with project partners in European countries and transferring good practices to the schools. The skills, qualifications and competencies that teachers must have to train future generations are likewise those that have been framed by international and national institutions. Teachers' digital competencies are important for their students' ability to take advantage of new technologies.
Objectives
To equip students with the skills of problem solving, information access, information processing and presentation through the effective use of ICT tools and enable them to use these technologies effectively and safely. 
To raise children's awareness and understanding of the rules needed to prevent the negative effects of online activities. 
To  improve the quality of education by supporting digital learning environments with educational practices, objectives of the institution. 
To improve  collaboration between the community, school, teachers and students through the use of computer tools.
To create opportunities for educators to increase their professional and personal development by exchanging ideas and by acquiring new and innovative methods.
To develop ICT techniques and methods through which teachers will learn about digital citizenship and digital literacy skills.
To ensure the use of information technology tools in the work of school administration, to facilitate administrative work and make it more efficient. 
Facebook
   |  
Read Blogpost
The project is financed by Erasmus+ KA2: 2021-1-ES01-KA210-SCH-000032341