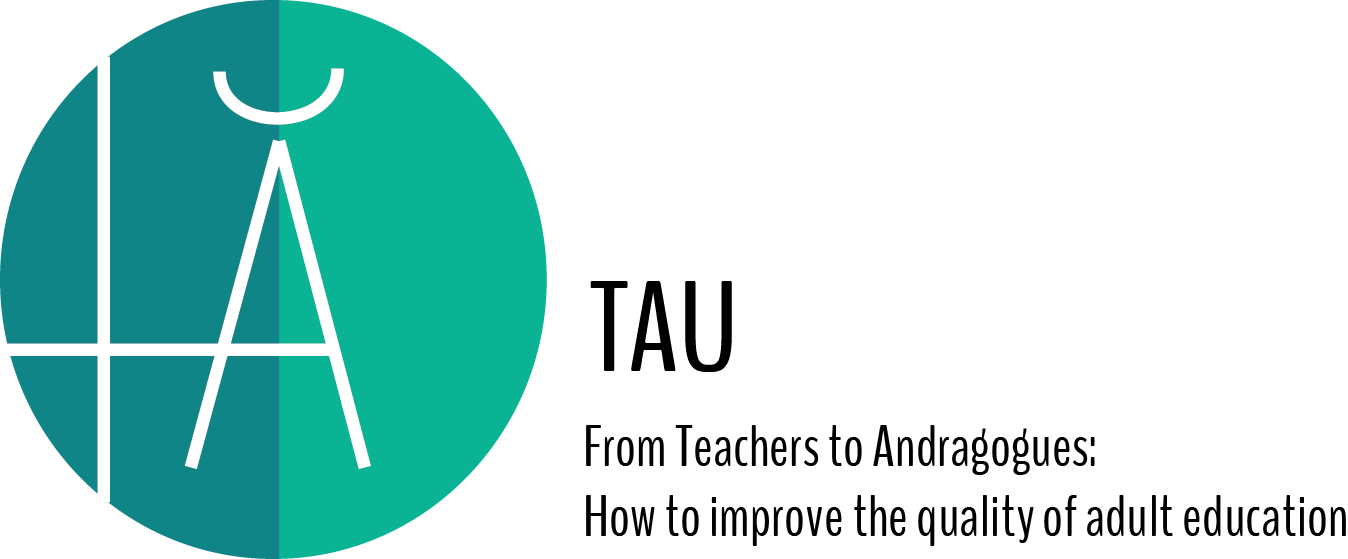 TAU - 
From teachers to andragogues:  

how to improve the 

quality 

of adult education (2017-2019)

The goal of the project is to improve the quality and efficiency of non-formal adult education services as higher quality leads to higher motivation of adult learners. This way adult learners will not only take more active part in various non-formal education activities but at the same time developing their sense of common sociality and citizenship.
The basis to guarantee high quality of non-formal education services is the development of educators` skills, competencies as some of educators have no or scant experience and no education in the andragogical field and in the current situation they are obliged to adapt their attitude towards changing working environment, target group and educational context.
The aims of the project are not only to gain theoretical knowlegde but also to experience and test the andragogical methods and strategies on themselves.
The plan for cooperation and international meetings consist of theoretical and practical parts. Courses or seminars would be carried out by experienced psychologists, andragogues and management professionals in different environments: museum, public library, university, gymnasium, facilities of sport and creativity center, etc.
The project is financed by NordPlus  NPAD-2017-10097-1